Fast Shipping
Ship to Lower 48 States

Instant Support
Email & Phone Service

30-Day Return
Buy with confidence

Secure Payment
Paypal & Shopify Payment
Why HiPEAK ELIAS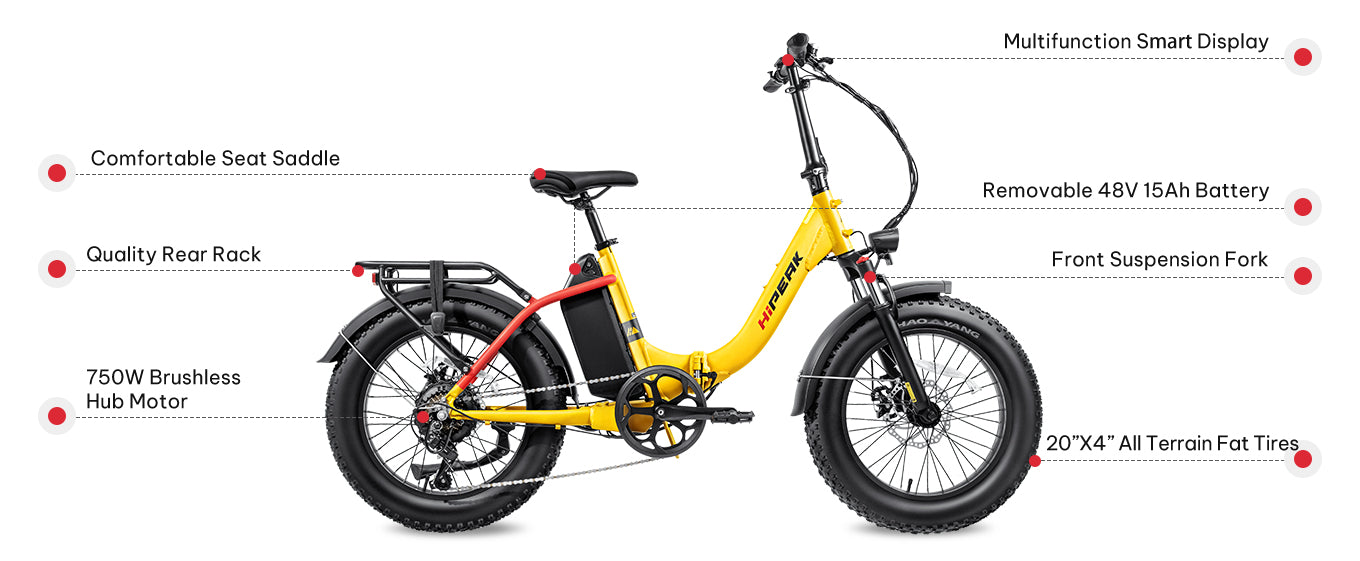 A

Comfortable Seat Saddle

B

Quality Rear Rack

C

750W Brushless Hub Motor

D

Multifunction Smart Display

E

Removable 48V 15Ah Battery

F

Front Suspension Fork

G

20"X4" All Terrain Fat Tires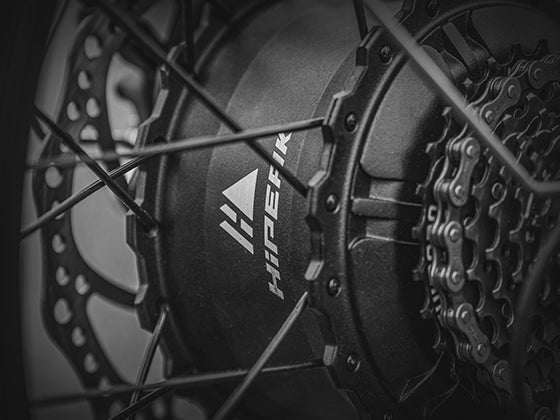 750W High-Power Motor
"ELIAS" is equipped with a 750W brushless motor while those of most folding ebikes from other brands are 500W or less. This powerful motor could help you climb more easily and ride faster. 750-Watt electric bikes can give you great speed combined with smooth control.
750 W Motor Capacity
65NM Torque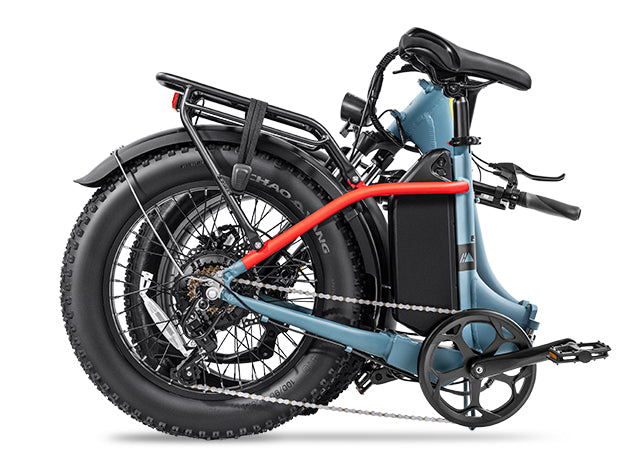 Folding Frame for SUV & RV
With folding frame, ELIAS can be packed with versatility and save much space for our storage either in our apartments or in our cars or RVs. We could ride it in campus or for city commuting and RV trips.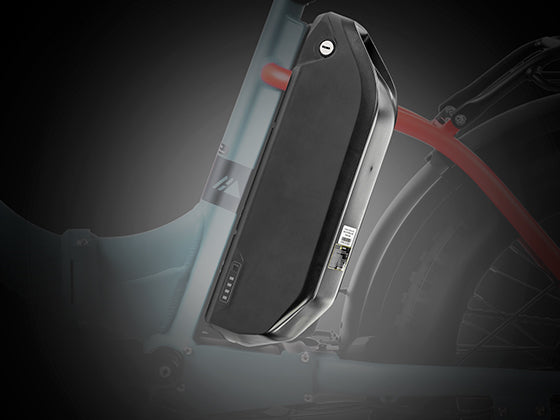 Removable 48V 15Ah Lithium Battery
Unlike most folding electric bikes from other brands, which are using 48V 12-14Ah ebike batteries, HiPEAK ELIAS folding ebike is equipped with 48V 15Ah Lithium-ion battery. The higher power of the battery brings this ebike longer range. HiPEAK ELIAS is able to cover a range of up to 50-60 miles per charge.
60 Miles Per Charge
5-7 Hours To Fully Charge
720 Wh Battery Capacity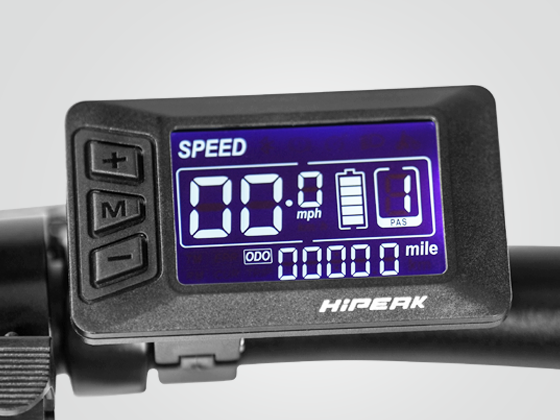 Multifunctional Smart Display
Record your riding trips & Update Elias status
Battery Capacity A fuel gauge for your electrons.
Odometer Calculate how many miles you ride.
Speedometer & Wattmeter You can view the current average speed or speed. Displays motor power output in real-time.
Pedal Assist Level Shows your current PAS level.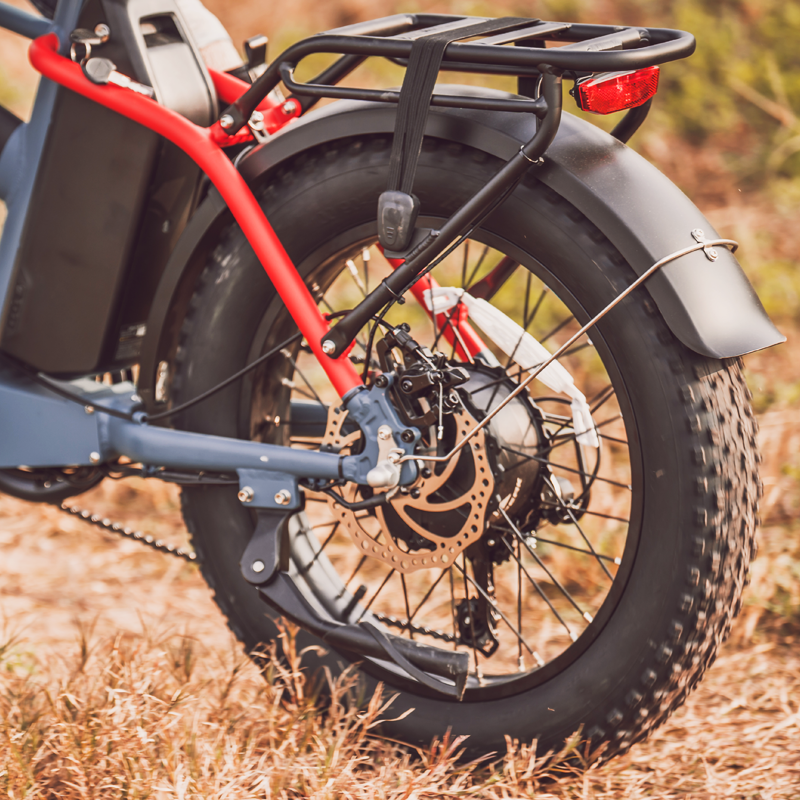 20"x4" Fat Tires
Fat tires give you more suspension, comfortand ease when traveling down long stretches of road or on rugged mountain biketrails.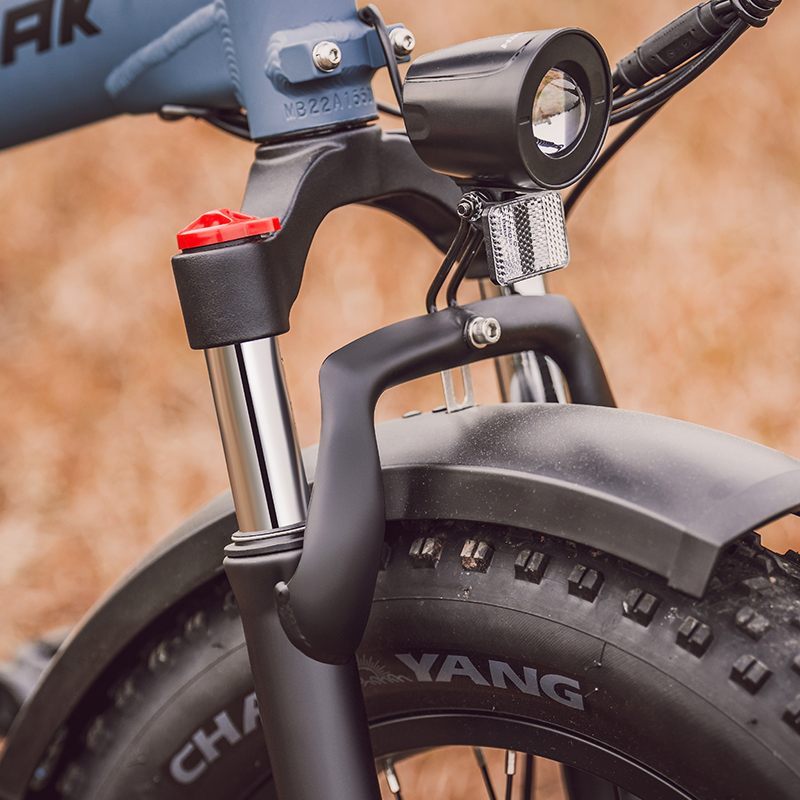 Front Suspension
It provides greater shock absorption, improved control and better traction.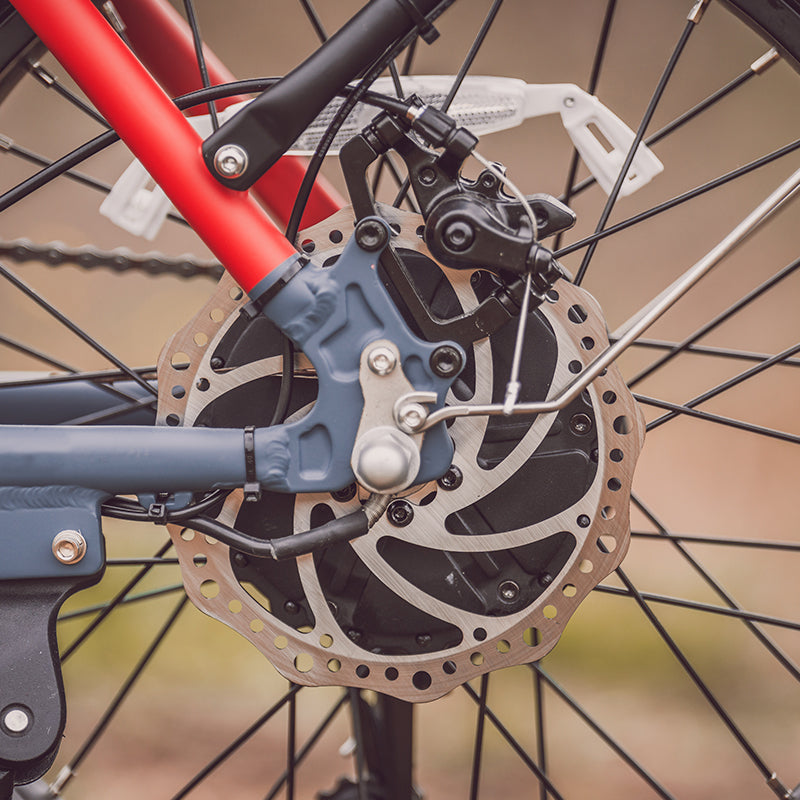 Mechanical Disc Brakes
Make Your Riding Safer.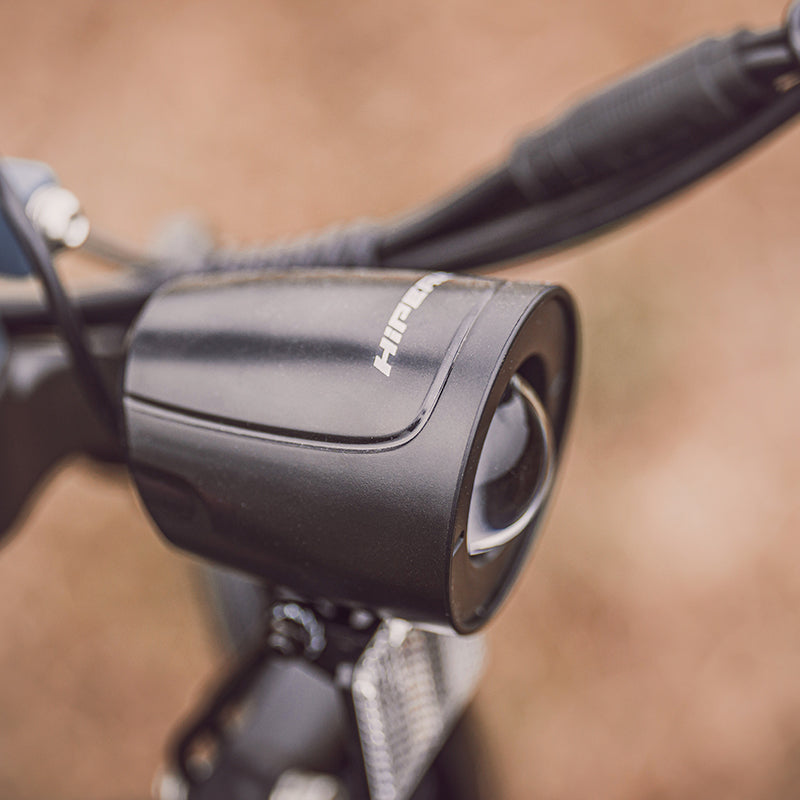 Front & Rear Lights
Light up roads in the dark and keep your ride safer.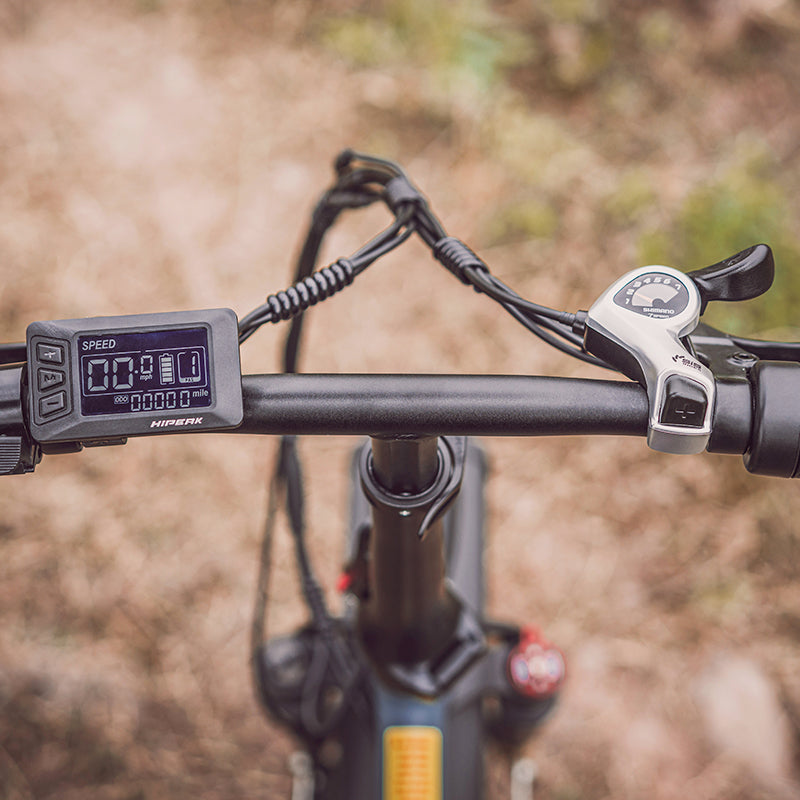 Shimano 7-Speed
7-speed bike is great for riding on various terrain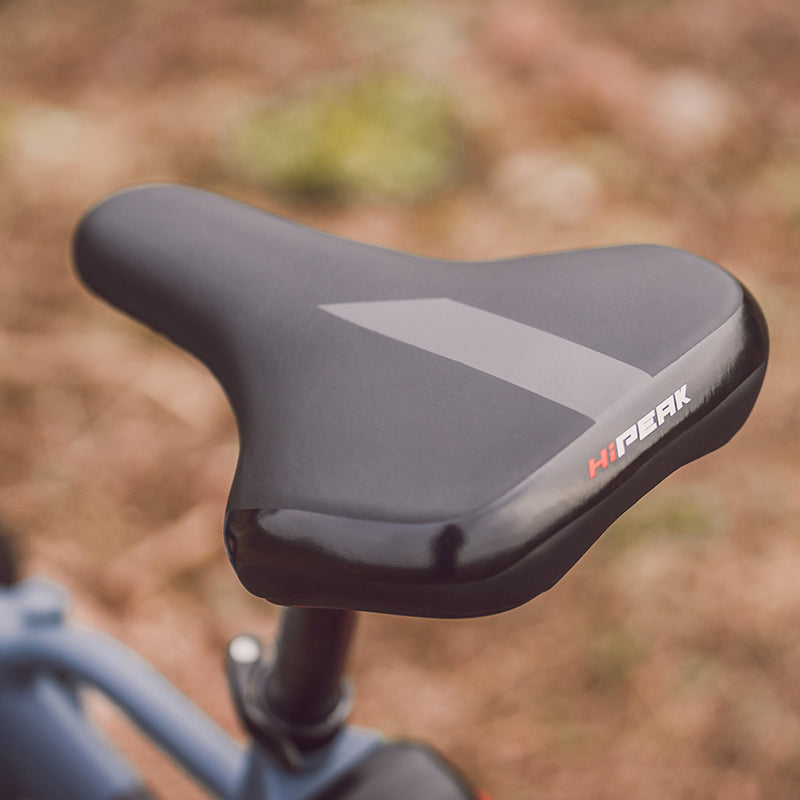 Comfortable Saddle
Make your ride more comfortable and stable.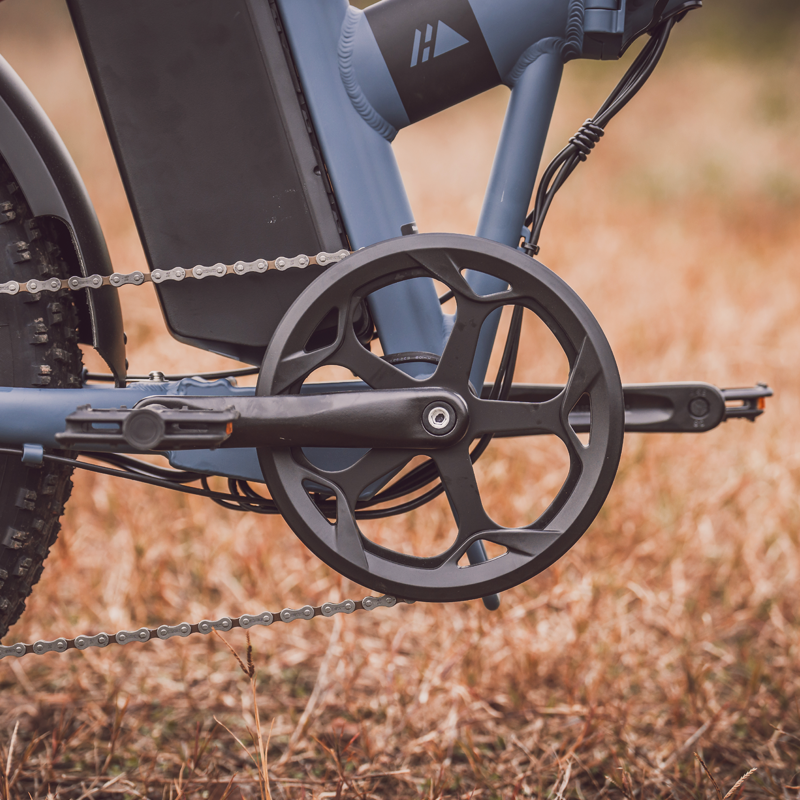 7 Level Pedal Assist System
7 levels of PAS offer 7 choices to help you decide how much work to put in to move forward.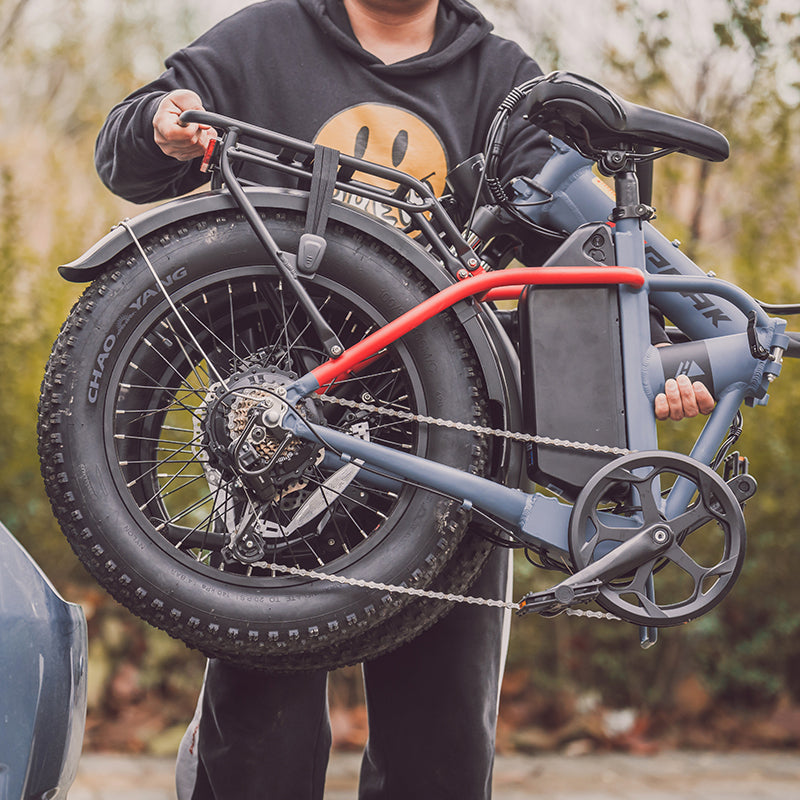 Stable and Convenient Foldable Design
Easy to Carry to Anywhere.
Recommended By




The Hipeak folding e-bike offers almost everything you could expect from a folding electric bike at an affordable price.

-DIGITAL JOURNAL

Overall, I think this is probably the best deal we've seen for folding fat tire e-bikes.

-CLEAN TECHNICA

The Hipeak Elias is great value for money and performs very well as a folding fat tire e-bike.

-ELECTREK

The Valuable and Affordable Folding Electric Bike in 2023 - HiPEAK BIKE launches BONA and ELIAS.

-KRON 4
Specs
Battery48V 15Ah Lithium battery
Hub Motor750W Brushless Gear Motor
Brakes:180mm Mechanical Disc Brakes
Recommended RiderHeight 5'3" ~ 6'3"
Pure Electric Range35 - 40 Miles
Pedal-Assist Range55 - 60 Miles
Pedal AssistIntelligent 7-level PAS
E-Bike Weight61.73 lbs (28kg)
Product Dimensions69.29"*46.46"
Folded Dimensions44.09"*26.77"*12.60"
Battery Weight9.04 lbs(4kg)
Package Weight79.37 lbs (36kg)
Charging PortOutput Voltage 5V 2A
Bike Frame6061 Aluminum Frame
ThrottleHalf Twist Throttle
Size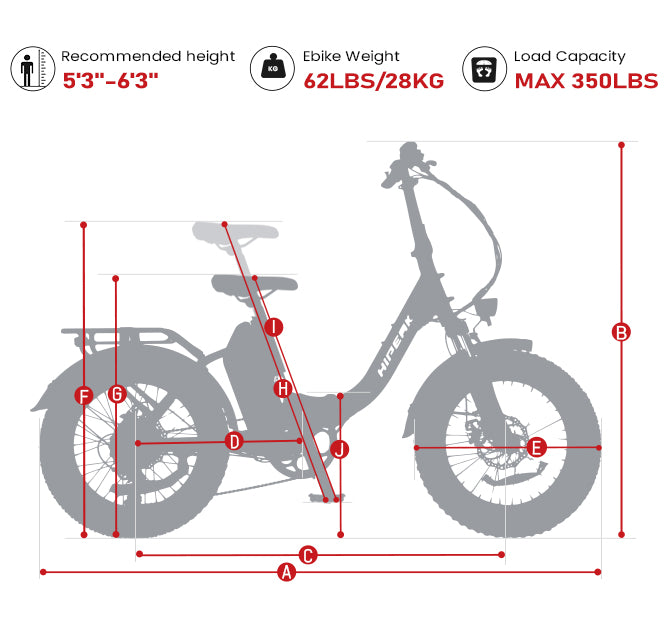 + Riding Range Test | ELIAS

Max Range: 40 miles(pure electric) /60 miles(pedal assist)

*Note: Throttle Max Range tests are calculated using PAS 1 with a rider weight of 160 lbs on flat road. Throttle speed and range may vary if ridden in different conditions.
+ What is a step-thru electric bike?

Different from step-over bikes, there is no top tube on the frame of a step-through bike. Therefore, it allows people to get on and off the bike in an easy and convenient way.
+ Is the ELIAS step-through bike good for commuting?

Why not? The ELIAS is convenient and comfortable to ride. Its battery could cover a common commute range. Its fat tire could handle all kinds of road conditions. And also, it is foldable as long as you need it.
+ Are ELIAS electric bikes easy to fold?

Yes, it is very easy to fold. By adjusting the settings on the front part and the crossbar of the frame, it can be easily folded and stored in your trunk or at home. And the weight of the folding e-bike is only 28 LBS with the battery so that you could lift it anywhere you want with less effort.
+ What's the max speed of ELIAS folding ebike?

The default max speed of the HiPEAK electric bike is 20mph. You could set it to 25mph with the display. When the display is powered on, long press +and-, will enter parameter setting mode. Select P08-speed limit, short press +/ - to set the speed limit from 10 to 41km/h(25mph).